Work On The Boards: 4 Custom Homes That Perfectly Reflect The Homeowners' Personalities
There are as many ways to customize and build homes as there are needs and tastes.
We currently have an exciting array of work on the boards, encompassing everything from quiet retirement to growing families to passive, eco-friendly design.
Read on to explore a little about what makes each of these projects unique and how the design has been influenced by working with each of these remarkable families.

1. Neo-Ranch Retirement Home
The design for this project, as so much of our work, was driven by the homeowner.
The layout and scale has a very "familiar" 1950s ranch home vibe but we describe it as "Neo" with the brick-work and arched windows.  This classic design was updated to include a main-level owner's suite for easy age-in-place retirement.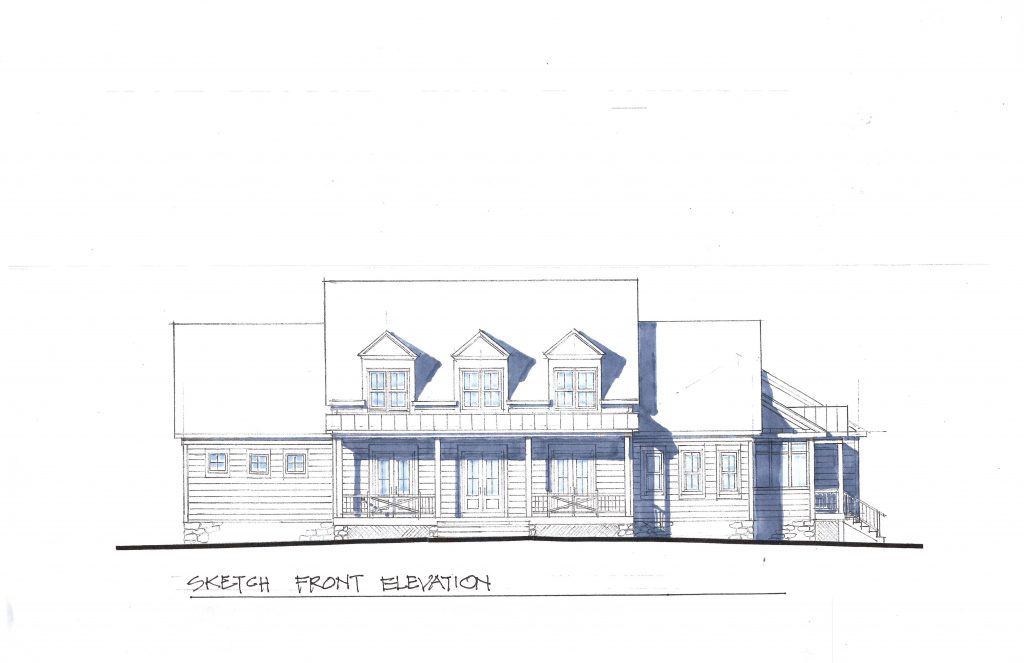 2. Middle Road Custom Home
When our client reached out to begin designing their retirement home, the goal was to create a bit of a "playhouse" for grown children (and hopefully grandchildren) to gather on many acres of land and play in the woods. 
As with all projects, it's important to think several steps ahead. We made sure that the design would be a comfortable age-in-place home for the couple with a main level owner's suite and smaller-scale sitting areas and gathering spaces for when the home is just the 2 of them.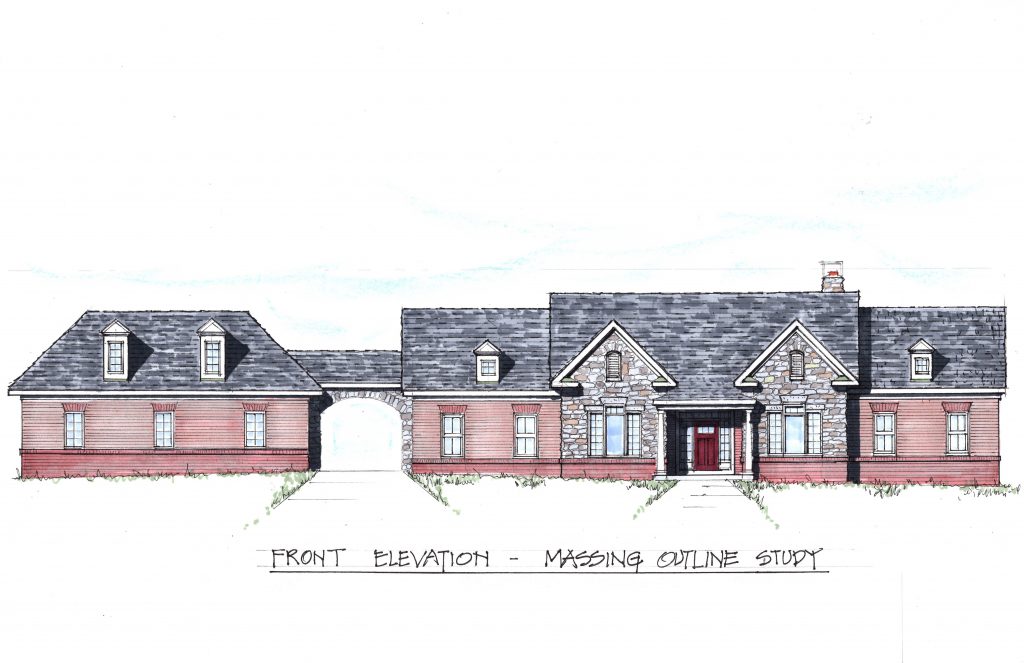 3. Lacosta Court Custom Home
The homeowners came to us with a need to accommodate three private bedroom suites — one for the homeowners, and one for her parents, and one for his parents. 
A natural extension of this design for the family includes a great room comfortable enough for all three couples to gather.  A generous pool, patio, and pool house comprise the outdoor living space in the private backyard.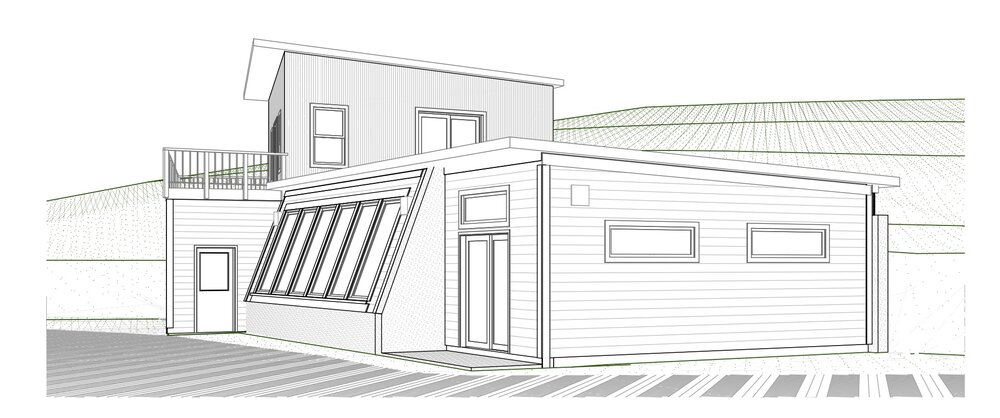 4. Passive Solar House
After the homeowner purchased the side of a mountain in West Virginia with the intention of building a "passive solar house". He started his project right away, cutting into the hillside.
Since working together on the project, we've developed his plan to include the passive heating and cooling elements, as well as collaborating on many other elements of the design.
The owner's main source of heat will be large windows over an interior planting area facing southeast. Fans will circulate the warm air. In the summer, vents will open to allow for cross circulation and on the worst heating or cooling days, can retreat to a conditioned room upstairs over the garage.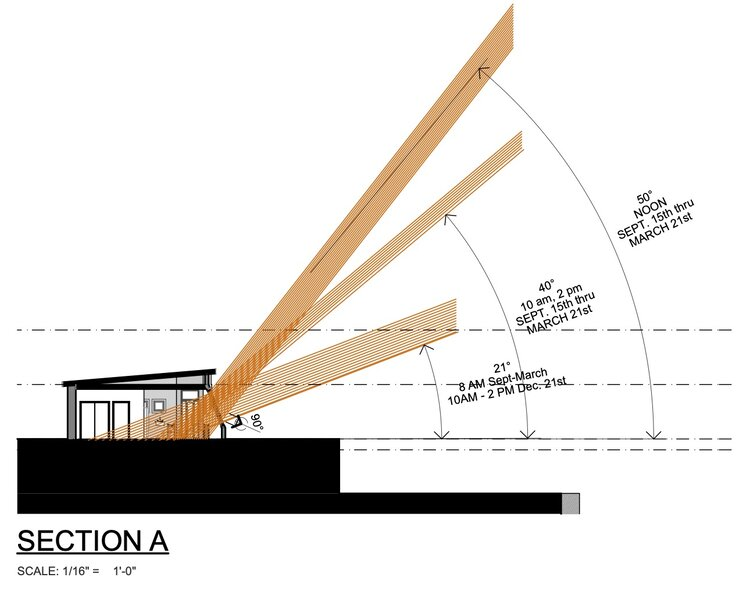 Clad in wood and galvanized corrugated metal with exposed concrete walls and floors, this home is a very modern and fresh take on the typical "passive solar" design.
Neo-ranch Retirement home, Middle Road Custom Home, LaCosta Court Custom Home, and the passive solar house each bring something unique to the table. It's so fun to work with folks when it is a truly collaborative process.⁠
Talk with our team today about how we can help you find the perfect place to start – and create the home of your dreams!