Six Months Into the New Partnership of DFC-LMA Architecture
Six months into the new partnership and everything is going well. We've been able to expand our business combining Don and Tim's decades of experience in commercial work with my decades of experience in residential design. This combination of commercial and residential experience has enabled us to serve more clients in the growing region of the Shenandoah Valley and beyond.
We've enjoyed learning new things from each other and it's a real asset to have a team to bounce ideas off of – either in design or business.
I really love our office location and layout.
Feel free to stop by, we're right downtown at 29 E. Boscawen Street:
I'm really proud of how well DFC and LMA projects mix as a photo montage of great work. Do you see a project from around town you recognize?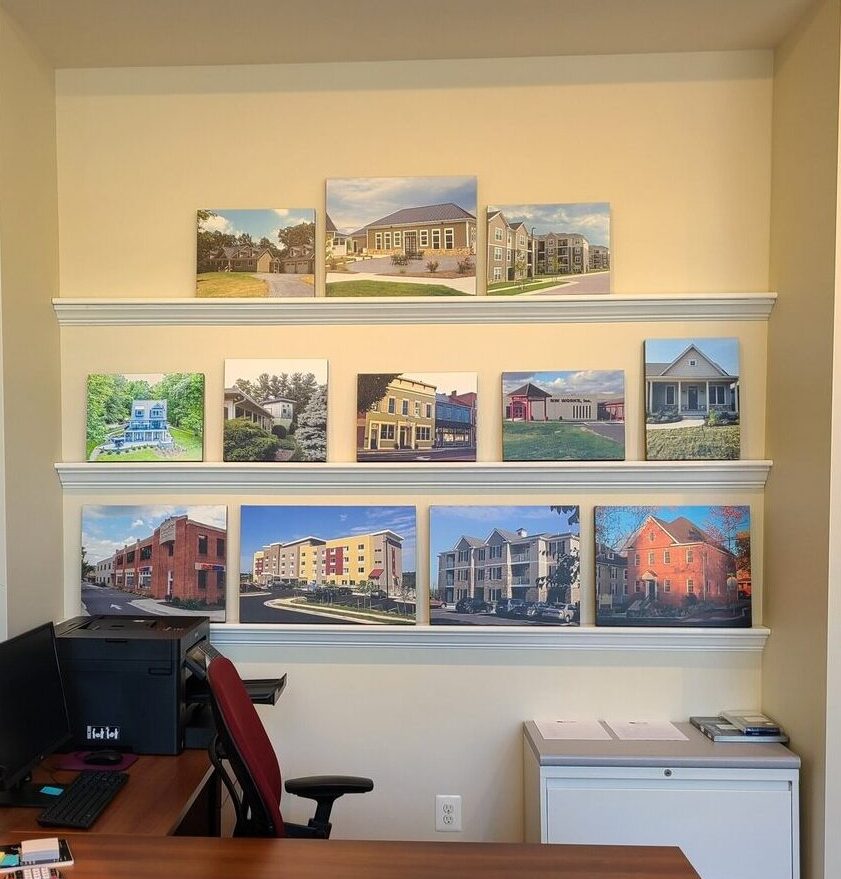 We love having meetings in our spacious conference room with a great view of the Old Courthouse and Town Hall:
And I finally hung some fun artwork in my own office: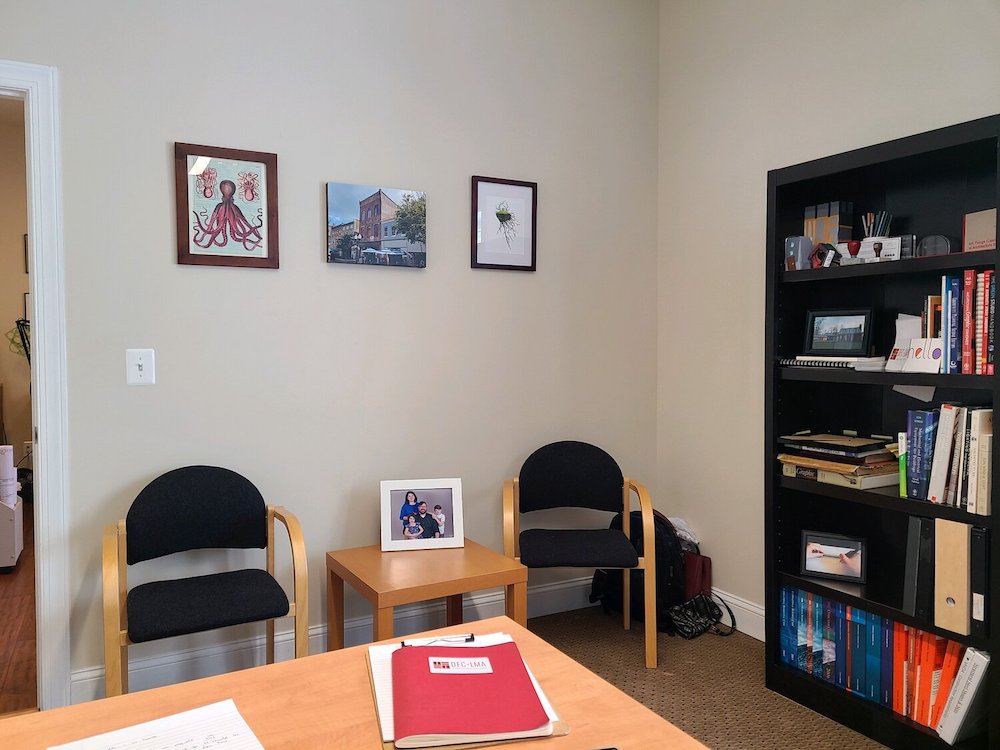 Stop in for a visit soon to discuss your next project!